Bespoke Ceiling for Candy Cloud at 'The Loop' in Dublin Airport departures lounge.
Bespoke Ceiling at Dublin Airport 
The scope of this project at Dublin Airport was to create a bespoke ceiling for the Candy Cloud store at 'The Loop' Duty Free Shopping at Dublin Airport. This is a fine example as to how Irish Fine Art Plasterwork are not only experts in restoration and repair. Creating modern, unique pieces that stand out 
Bespoke Ceiling
12 lighting troughs, each with different radii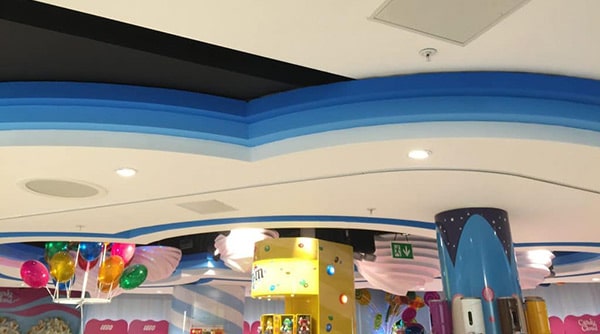 Below are images showing the first reverse mould being constructed at our workshop. There were 11 more made after this, each with different dimensions.