Anything we can make in Plaster we can also make in G.R.C.
G.R.C. stands for Glass Reinforced Cement. This is a cement-based material that can be used outside or inside where a hard-wearing product is required. It is environmentally friendly and extremely durable in all weather conditions, which makes it very attractive for outdoor use.
The image below shows an elaborate door surround that was used to replace perished timberwork. This new door surround will withstand the elements far better than the original timberwork did.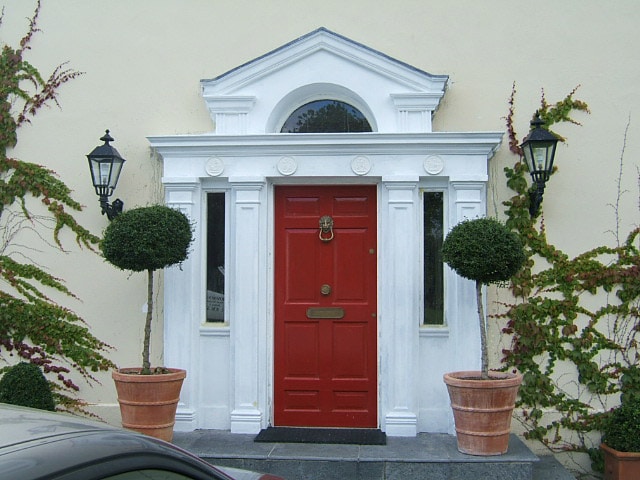 We can use our standard mouldings, can match existing ones, or originate from drawings or photographs. 
It is lightweight compared to concrete products which is a bonus where load-bearing is concerned, but it can also be reinforced if it needs to carry any weight. 
Here is a porch dressed with some bespoke and some stock G.R.C.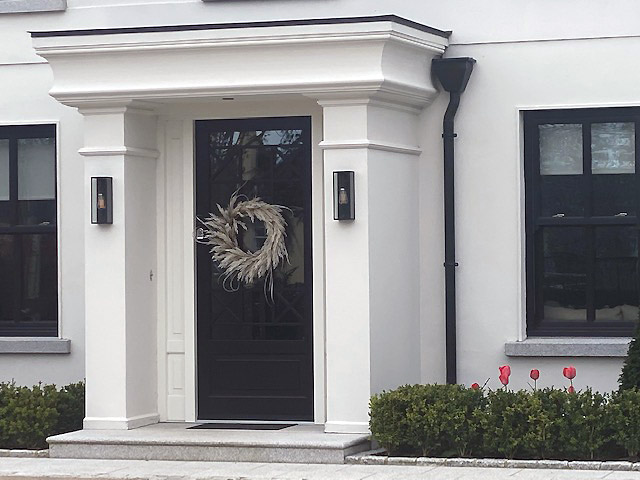 With G.R.C, finer details can be achieved in comparison to concrete products. As well as bespoke products, we also have many standard window architraves, columns, and pilasters.
We have many standard Window Architrave, Column's and pilasters
Please contact us at 01-8366065 or email info@plasterwork.ie to discuss your requirements.